Summer Camp 2022
Saxophone Boot Camp for intermediate and advanced players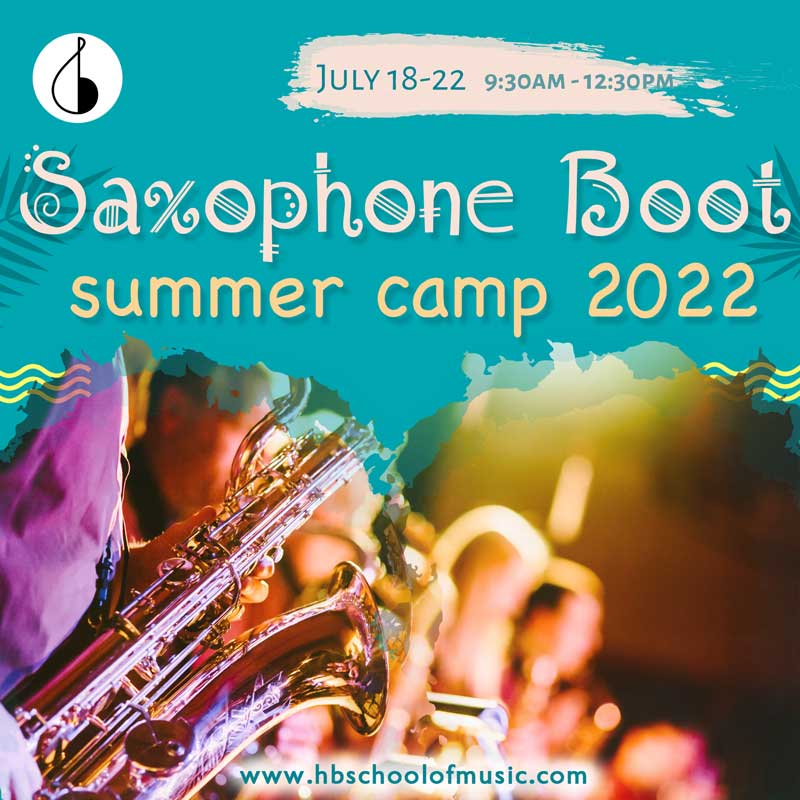 Description
For soprano, alto, tenor and baritone sax players. Students will learn essential saxophone techniques and understand their role in a variety of performance situations.
This is not a beginning class. It is for high school and college students who can already read music and want to boost their playing.
Course content includes:
Embouchure and tone production
Exercises for finger velocity
Scales, exotic scales, modes and chord progressions
Jazz improvisation
Ear training and listening
Jam session etiquette
The class culminates in a recital to include sax quartets and jazz combos with improvisation. Materials are distributed on paper in a looseleaf folder to keep as a lifelong reminder of this intense week of musical concepts.
Information
Schedule:

Monday-Friday July 18-22, 9:30am-12:30pm

Ages:

14+

Experience:

intermediate and advanced

Materials:

Learning materials will be provided!

Tuition:

$300 - $50 discount for current students of HBSM / OC Musica

Full payment is due July 15th

Instructor:

Mr Gary Gould

Recital:

On the last day of the camp

4952 Warner Ave, Suite 111, Huntington Beach, CA 92649
---