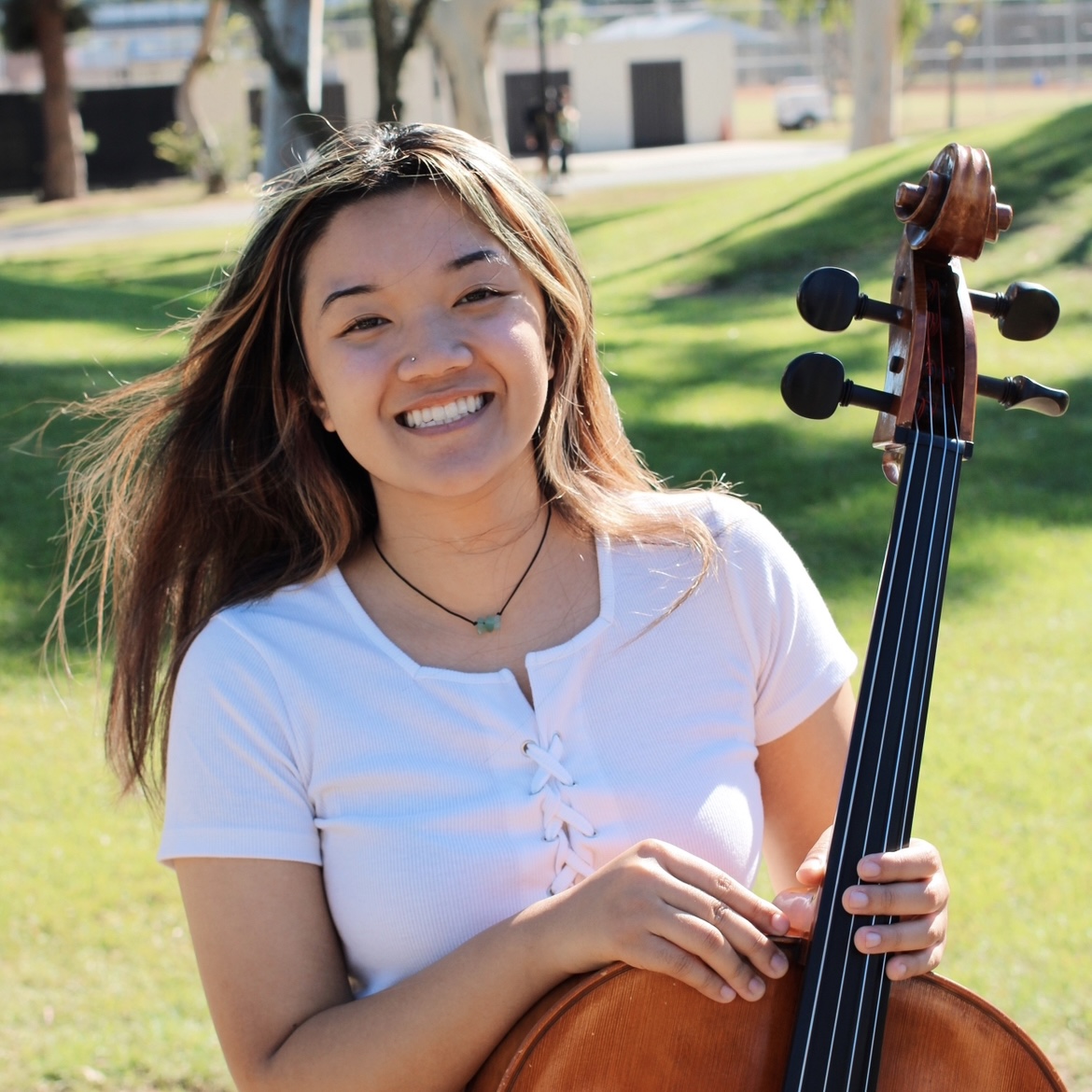 Cello, Piano
Biography
During her time growing up in Northern California, Jasmin has been involved in almost all things music. She played orchestral music with the Napa Valley Youth Symphony and then chamber music with their Napa Youth Chamber Ensemble, with head coach Yasushi Ogura. In high school, she has conducted, played, and sung in almost all musical ensembles including choir, string orchestra, marching band, and jazz band. Through all of these ensembles, Jasmin fell in love with music and was inspired by her teachers and mentors to pursue music herself. As she is currently pursuing degrees in both Instrumental Music Education and Strings Performance, Jasmin plays cello in the BCCM Symphony and currently studies with Dr. David Garrett of the LA Philharmonic.

Jasmin aspires to become a public school music teacher, to share the beautiful power of music with the next coming generations of students and to hopefully change their lives in a positive light with simple musical experiences in the classroom.
---
Hometown: Napa County, CA
Musical Background: I have studied piano for over 12 years and cello for over 10 years.
School: Bob Cole Conservatory of Music @ California State University, Long Beach (2020-)
Hobbies: I love spending my free time (when I have it!) in the kitchen either cooking or baking, knitting, or traveling!
Message To You: I have adopted my first cello teacher's teacher's philosophy that I don't teach music, I teach the human being. Music has changed many lives (including mine) with such positive outlooks, and I hope to share my love of music with you so that you can not only grow as a musician, but also experience and share this beautiful art with the world.