Why Choose Us?
---
When you enroll at Huntington Beach School of Music, you open the door to many membership benefits beyond the lesson room, including:
One hour of music theory per week at no extra cost. When combined with a weekly private 30-minute lesson, that's getting 90 minutes of expert instruction for less than $40 per week!
Opportunities to join a professionally coached ensemble with a discount fee.
Wide-open access to lesson rooms and The Recital Hall for all of your practicing and performance needs.
Many opportunities to perform:

At least six Concerts held at HBSM's recital hall (or online) per year, at no extra cost
Musical evenings (only for adult students), at no extra cost
Two annual recitals at a big theater, i.e., Huntington Beach Library

A flexible and generous approach to lesson make-ups to accommodate busy families.
Instrument rental with affordable price (limited availability).
Discounts on tuition fee for family members.
Scholarships/Financial Aid for students with high potential or with financial needs.
and much more!
Meet Our Teachers
We believe music lessons should be inspiring, social, supportive, and above all: FUN!
Private Lessons: Piano and More
Our private classes are tailored to meet the individual needs of the student. Lessons may vary from 30 minutes to an hour, depending upon the progress of the student.
We teach basic music fundamentals, including note reading, rhythm, singing, and how to play various instruments. Using special teaching-techniques and games, students will learn to read music quickly. Rhythmic play will include teaching small children how to keep time to the beat of the music. Teachers use various creative methods in helping your child to understand different musical terms.
Voice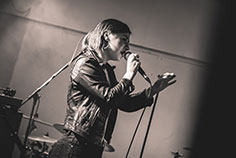 We teach a variety of vocal styles, including classical, musical theatre, opera, popular music, and song writing. A portion of lesson time each week is devoted to exercises that are designed to help students improve their vocal range, breath control, vibrato, tone production, enunciation, projection, and more. Students will work on expanding their repertoire, selecting their own songs, with the teacher's help and recommendation.
Violin/Cello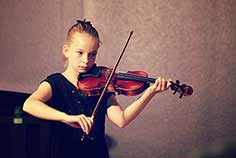 Our string teachers are well qualified to teach from beginners up to advanced and adult students. We also have violin classes for children as young as 3 year old using the Suzuki method. Teachers will also work with students who wish to join the school or local orchestra to prepare for auditions.
Violin Lessons
Cello Lessons
Piano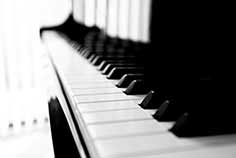 Our piano teachers have experiece teaching from very young students up to retired adults, and they teach a variety of styles from classical to popular music. Whatever your favorite style of music, our teachers are happy to help you become the pianist you want to be. You will learn the correct technique, fundamental music theory, and sight reading. You do not have to have a piano at home to take lessons. A simple full size electronic keyboard will suffice for the first 6 months. Our piano teachers have warm personalities and enjoy sharing their love for the piano with you.
Guitar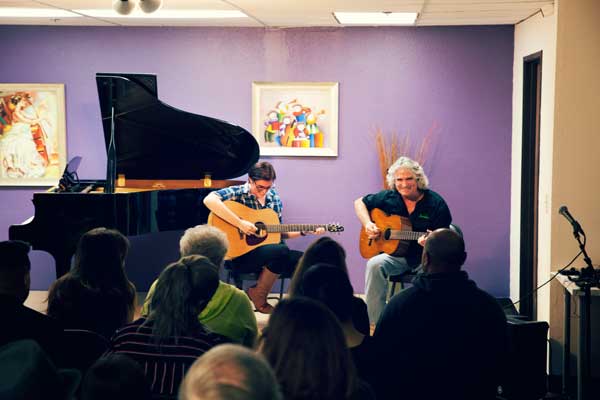 Our guitar teachers teach rock, blues, metal, country, bluegrass, and classical guitar lessons on electric and acoustic guitars. Beginner students can expect to work on chords, simple songs and melodies, sight reading, and theory. We balance musicianship and fun by making sure that each lesson you are challenged with a new technical or theory concept, but always end with something fun such as your favorite riff or song. We use a variety of guitar method books to accomplish this and encourage students to bring CDs or their iPod to their lesson to learn their favorite tunes.
Ukulele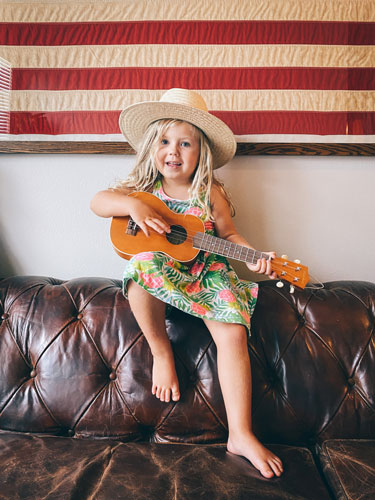 Ukulele is a great choice of instrument for younger children who are interested in learning a stringed instrument. With two fewer strings than the guitar and a shorter fretboard, it can be easier to play. Its nylon strings are also easier on the fingers. Our ukulele teachers will personalize their lesson plans to suit your learning style and preferences.
Trumpet/Trombone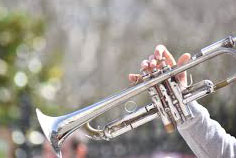 Brass instruments have long been established as an important voice in chamber and orchestral music. They are also fun instruments to learn. Our teachers can show you how to make these sounds and incorporate them into your own music. Every student gets their own tailored lesson plan based on their goals and needs.
Flute/Basoon/Saxophone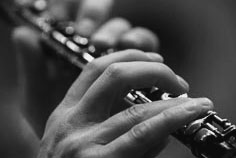 Generally start at age 6 and older. Lessons are offered in 30 minute, 45 minute or 1 hour lengths. We offer a wide range of styles.
Other Instruments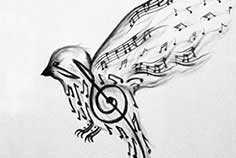 We find that piano, guitar, and violin (besides voice) are our most popular instruments. If something else is your style, say, flute, bass, viola, or saxophone maybe, we'd be happy to help. Just contact us for more information.
Glee Choir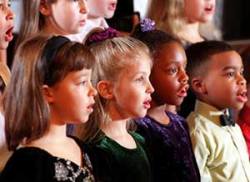 Choir allows students to develop their singing skills as well as their appreciation for music. Students work together as a team to prepare a mixture of harmonies and fun songs to perform throughout the year. Singing, Dancing and Acting, the students as an ensemble will be able to create a musical performance.
Our director will guide the students in choosing the repertoire, the theme and plot, and will write a script for the scenes.
Voice technique and body language will be part of each rehearsal combined with improvisation and creation.
Chamber Music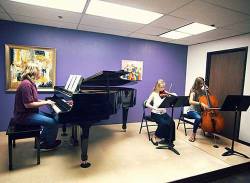 Performing in a chamber music ensemble is one of the most rewarding and enjoyable experiences for a musician. Students expand their overall musicianship, technique, and performance skills. Ensembles comprise various combinations of instruments including piano, woodwinds, and strings. Groups range in size from two to six performers.
Chamber groups will be coached by a teacher of our school. The coordinator will arrange the weekly coachings based on the schedules of the coaches and participants. The semester includes thirteen coachings, a master class, and a final performance.
Chamber groups are formed based on matching the level, age, and skill of the musicians who perform a successful audition.
Guitar Ensemble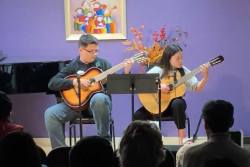 This course is designed for beginners and intermediate students on the guitar and it will cover the basics of the instrument and music fundamentals. Students will learn fingerboard knowledge, music notation, basic techniques, and chords. During the classes, students will also learn how to collaborate with each other while playing music. Therefore, this fun experience will certainly develop students' musicianship. The highlight of the class will be an optional performance by the end of the semester.
This course is taught by HBSM's world-class guitar instructor, Dr. Hugo Nogueira.
Gift Certificates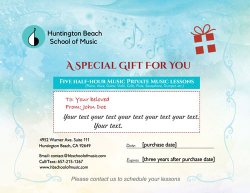 We have two different packages, starting at $175 for 5 half-hour private music lesson and $320 for 10 half-hour private music lessons. These packages apply for any popular instrument (e.g., guitar, ukulele, piano, violin, cello, voice). If you would like a gift for an unusual instrument (e.g., harp or flute) please call first.
Join Today!
We usually start students with one 30-minute lesson per week, depending on the student's attention span, the instrument, and the student/parent's needs. Many students eventually move on to 45-minute or hour lessons.
We offer a no-commitment trial lesson so you get a chance to meet your teacher and see if it's a good fit before committing to a tuition plan Book Now!
After the trial lesson, if you want to sign up please fill out registration form