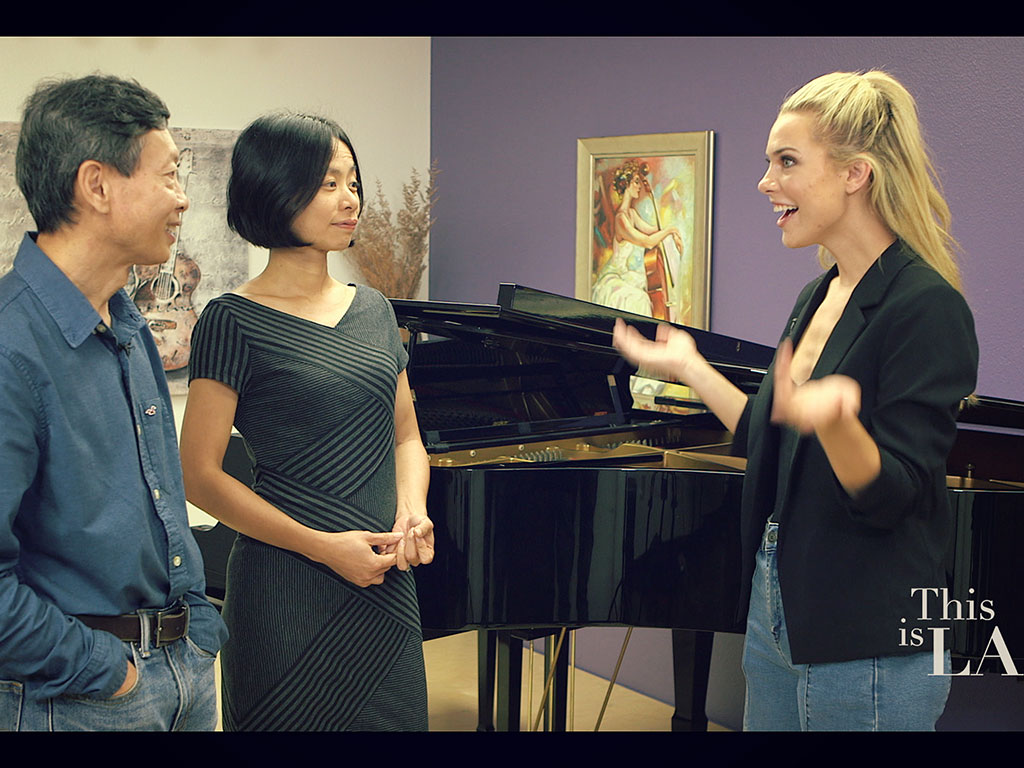 On CBS TV!
"This is LA", featured on Saturday August 17th, 2019
When you enroll at Huntington Beach School of Music, you open the door to many membership benefits beyond the lesson room, including:
Caring, qualified teachers!
One hour of music theory per week at no extra cost. When combined with a weekly private 30-minute lesson, that's getting 90 minutes of expert instruction for less than $40 per week!
Opportunities to join a professionally coached ensemble with a discount fee.
Wide-open access to lesson rooms and The Recital Hall for all of your practicing and performance needs.
Many opportunities to perform: at least six Concerts held at HBSM's recital hall (or online) per year, at no extra cost; musical evenings (only for adult students), at no extra cost; two annual recitals at a big theater
A flexible and generous approach to lesson make-ups to accommodate busy families.
Discounts on tuition fee for family members.
Scholarships/Financial Aid for students with high potential or with financial needs.
and much more!
Learn More About Us
Kaleidoscope
Teacher: Ekaterina Bessmeltseva
Private Lessons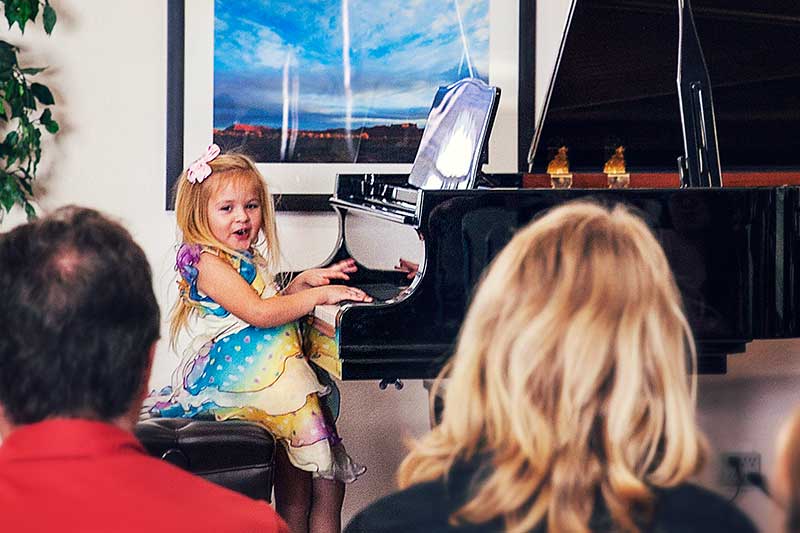 Piano
Our piano teachers have experiece teaching from very young students up to retired adults, and they teach a variety of styles from classical to popular music. Whatever your favorite style of music, our teachers are happy to help you become the pianist you want to be. You will learn the correct technique, fundamental music theory, and sight reading. You do not have to have a piano at home to take lessons. A simple full size electronic keyboard will suffice for the first 6 months. Our piano teachers have warm personalities and enjoy sharing their love for the piano with you.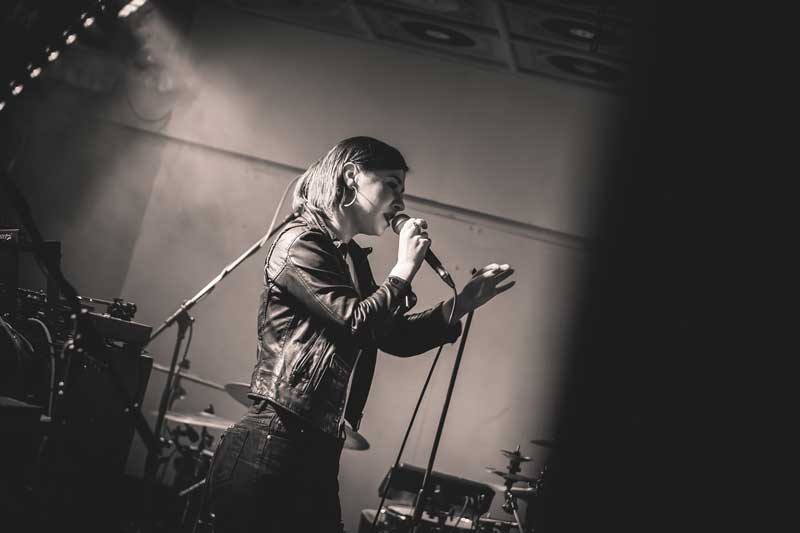 Voice
We teach a variety of vocal styles, including classical, musical theatre, opera, popular music, and song writing. A portion of lesson time each week is devoted to exercises that are designed to help students improve their vocal range, breath control, vibrato, tone production, enunciation, projection, and more. Students will work on expanding their repertoire, selecting their own songs, with the teacher's help and recommendation.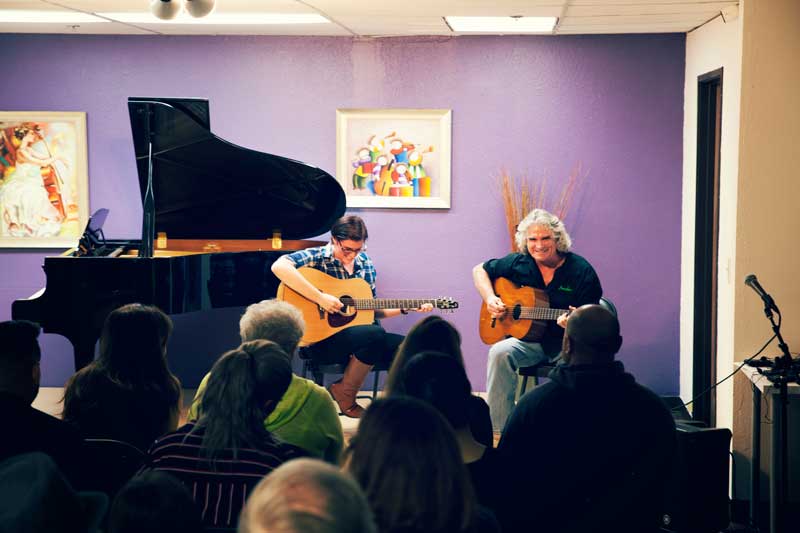 Guitar
Our guitar teachers teach rock, blues, metal, country, bluegrass, and classical guitar lessons on electric and acoustic guitars. Beginner students can expect to work on chords, simple songs and melodies, sight reading, and theory. We balance musicianship and fun by making sure that each lesson you are challenged with a new technical or theory concept, but always end with something fun such as your favorite riff or song. We use a variety of guitar method books to accomplish this and encourage students to bring CDs or their iPod to their lesson to learn their favorite tunes.

Ukulele
Ukulele is a great choice of instrument for younger children who are interested in learning a stringed instrument. With two fewer strings than the guitar and a shorter fretboard, it can be easier to play. Its nylon strings are also easier on the fingers. Our ukulele teachers will personalize their lesson plans to suit your learning style and preferences.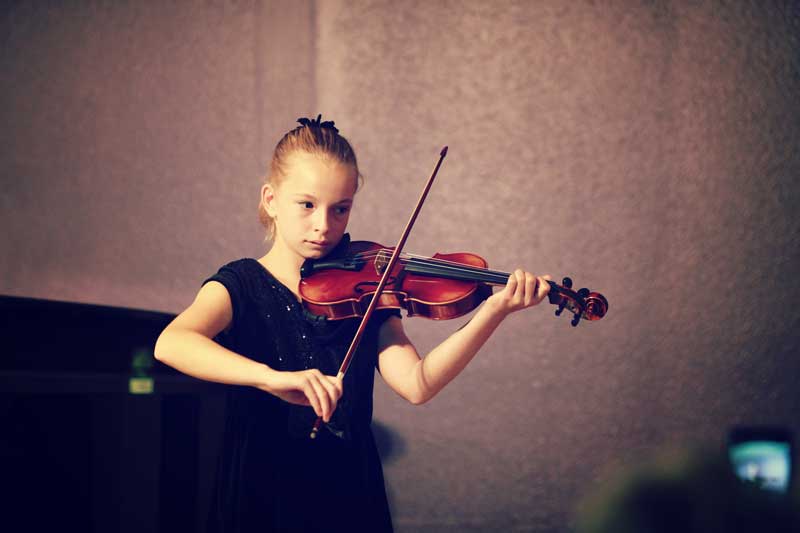 Violin
Our violin teachers are well qualified to teach from beginners up to advanced and adult students. We also have violin classes for children as young as 3 year old using the Suzuki method. Teachers will also work with students who wish to join the school or local orchestra to prepare for auditions.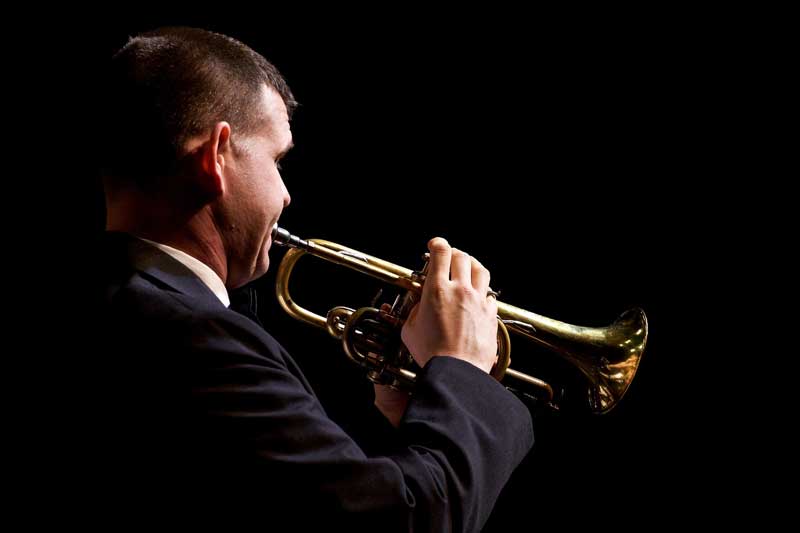 Trumpet
Brass instruments have long been established as an important voice in chamber and orchestral music. They are also fun instruments to learn. Our teachers can show you how to make these sounds and incorporate them into your own music. Every student gets their own tailored lesson plan based on their goals and needs.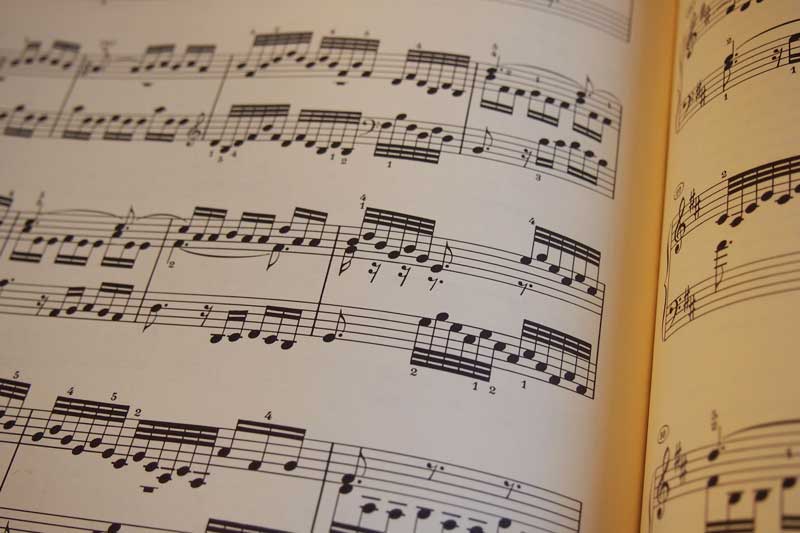 Other instruments
We find that piano, guitar, and violin (besides voice) are our most popular instruments. If something else is your style, say, trombone, bass, etc. we'd be happy to help. Just contact us for more information.