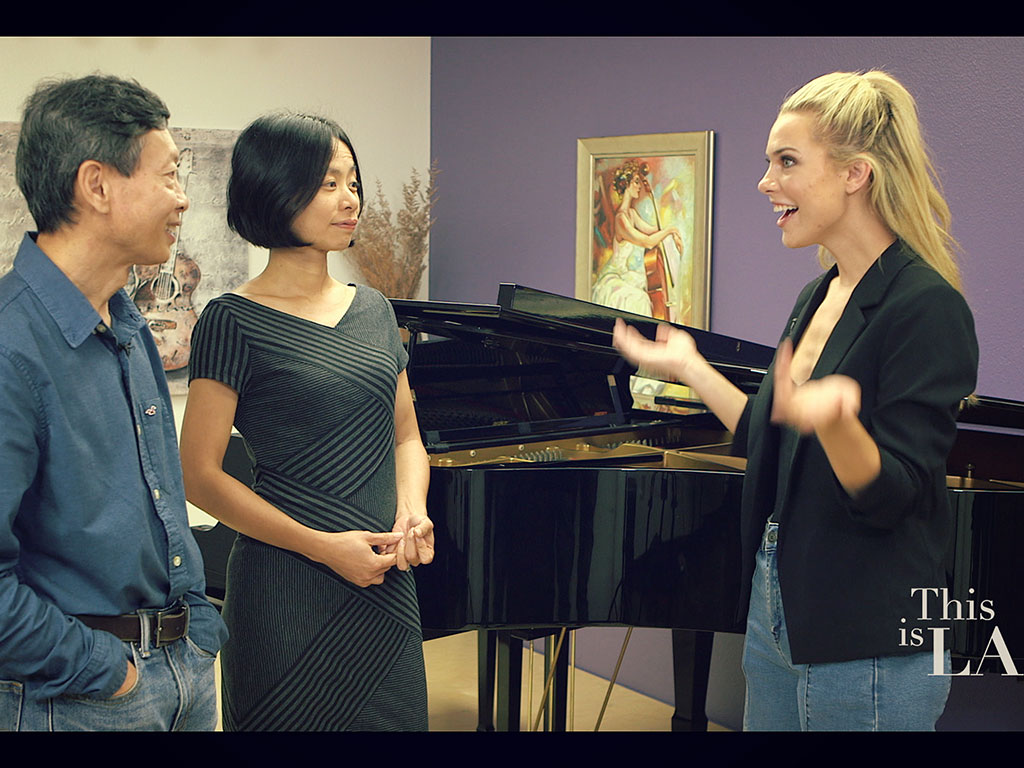 On CBS TV!
"This is LA", featured on Saturday August 17th, 2019
When you enroll at Huntington Beach School of Music, you open the door to many membership benefits beyond the lesson room, including:
One time registration fee

Most other schools charge registration fee every year! We don't! You only pay registration fee once when you first sign-up and don't pay it again as long as you remain a student.

No long term contract

Our tuition is paid monthly - You can withdraw at anytime with just 14 days notice, or switch teacher if you feel like trying a different teaching style or a different instrument.

One hour of music theory per week at no extra cost

When combined with a weekly private 30-minute lesson, that's getting 90 minutes of expert instruction for less than $40 per week!

Opportunities to join a professionally coached orchestra at no extra cost
Wide-open access to lesson rooms and The Recital Hall for all of your practicing and performance needs.
Many opportunities to perform

At least six Concerts held at HBSM's recital hall (or online) per year, at no extra cost; musical evenings (only for adult students), at no extra cost; two annual recitals at a big theater.

A flexible and generous approach to lesson make-ups

Most other schools don't allow any private lesson rescheduling. We do our best to accommodate your busy schedule and offer reasonable rescheduling of private lessons with your teacher or a substitute.

Discounts on tuition fee for family members

When you enroll more than one person in your family in our private music lessons, 10% discount will be applied to the lowest priced tuition fee. This family discount will be applied to each additional sibling that registers.

Scholarships/Financial Aid for students with high potential or with financial needs.
and much more!
Learn More About Us