Programs
Recitals and Concerts
Huntington Beach School of Music offers numerous performance opportunities for its students during the year.
Wednesday concerts
Musical evenings for adult students
Annual recitals
Masterclasses
Please check this page for performance videos.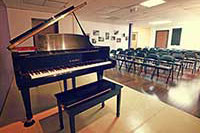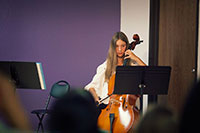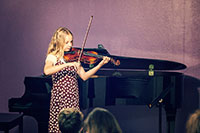 We offer our in-house recitals (i.e., called Wednesday concerts) every two months at our school. These concerts take place on the second Wednesday of every two month from 6-7pm. We might offer these concerts monthly depending on interest. There is no cost but sign-up is required by the Tuesday before each recital date. These Wednesday concerts are a wonderful opportunity to get additional performance opportunities in a warm and supportive setting. We usually have a few to a dozen short performances and we are able to provide piano accompaniment for our student performers.
Our in-house concerts are also a good way to introduce young students to performing in a smaller group setting. Students and families are also encouraged to come out and listen – performing is optional. These recitals are usually 40 minutes long followed by refreshments and socialization. It is also a nice way to meet other students, families and faculty.
Musical evenings for adult students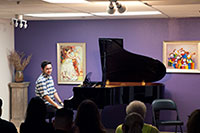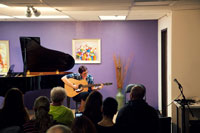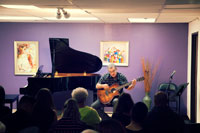 At Huntington Beach School of Music, we love to bring people together, foster the joy of music making in its simplicity, and create a sense of community through shared musical experiences. We invite all adult performers, their friends and families, to our Evenings of Music. You are welcome to participate whether or not you are a student at the school.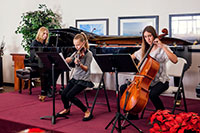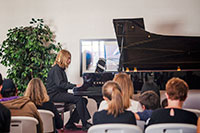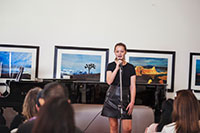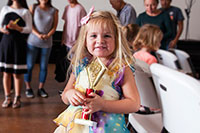 Recitals boost confidence! Taking part in a recital helps performers to overcome shyness, fear, anxiety and stage fright. It gives students a chance to showcase all of their hard work, dedication, and progress throughout the year. As children experience getting on stage, performing for an audience, and being applauded for their efforts, they gain self-confidence that will carry with them in all aspects of school and life.
We have 2 big annual recitals every year, our Annual Recital in the Spring and a Winter Recital at the end of the year to showcase our students' progress. Students will also receive a trophy at the annual recitals.