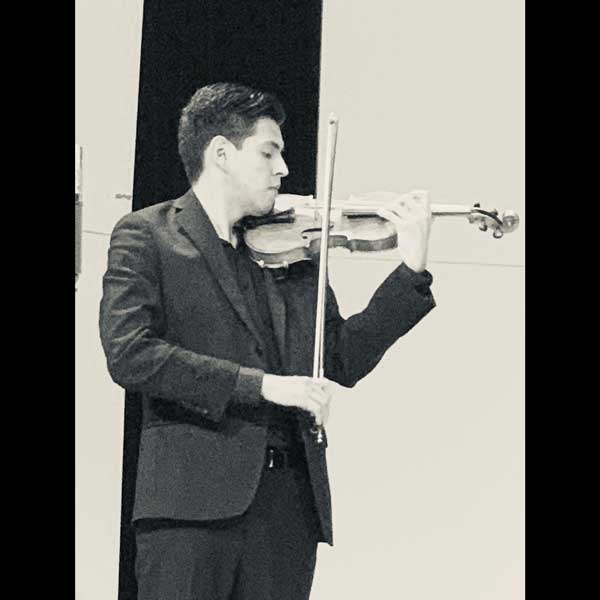 Violin
Master of Music Performance Violin - California State University of Long Beach
Biography
Ricardo Rios started playing violin at the age of 7 in his native Mexico and later came to the United States to continue his studies at the Bob Cole Conservatory in Long Beach, California where he earned his Bachelors in Music Performance under the guidance of Linda Rose as a scholarship student as well as his Masters of Music Performance under Henry Gronnier. Ricardo has performed at St Margaret's Festival as well as the Montecito International Music Festival. Additional performances include the Bob Cole Symphony Orchestra tours in South Korea, Germany and Prague.
---
School: Master of Music Performance - California State University Long Beach
Bachelors of Music Performance -California State University Long Beach
Years Teaching: I have been teaching since 2017
Hobbies: I love spending time with my dogs (coco and lola)
Message To You: I believe music education is a right and not a privilege. My goal is to help you achieve your goals whether is playing for fun or at more serious level. My teaching philosophy includes principles of the russian and franco-belgian school.