Staff Bios
Andrew Loveland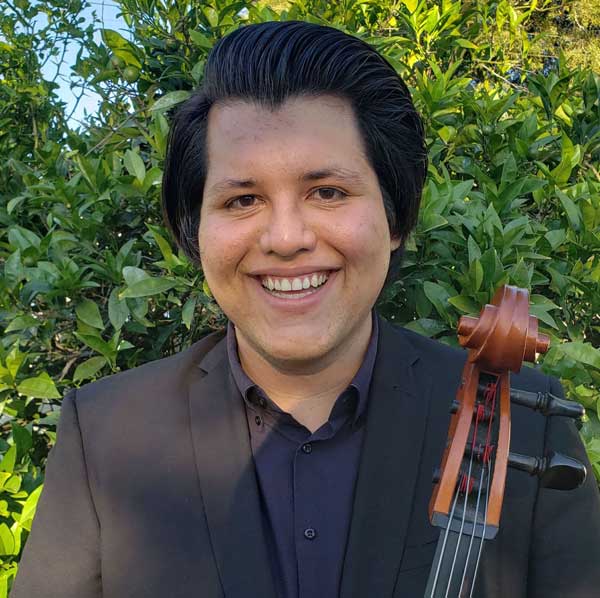 Cello, Piano
Biography
Community and passion are two words that cellist Andrew Loveland does not take lightly. As an alumnus of an El Systema structured program called The Harmony Project, he learned that these two elements are crucial in music making. Without them, music is nothing more than notes on a page. It was through The Harmony Project that Andrew Loveland received not just free music training, but a passion for the art and the first sense of a true community.

Andrew has studied under cellists Elizabeth Wright at Harmony Project and Joon Sung Jun at Long Beach State University, where he is currently a member of the Amici Concert Artists, a non-profit organization that organizes performance opportunities for young musicians. He has performed in several Amici Concert Artist sponsored performance series including Concert Above LA, Mu Phi Epsilon's Music Mosaic Concert, and for the Los Angeles Violoncello Society.

Andrew earned his B.M. at LBSU in cello performance and strives to earn a M.M. in both cello performance and orchestral conducting. He hopes to one day soon return to where he received his start as a musician and teach future generations of musicians with The Harmony Project.
---
Hometown: Los Angeles, CA