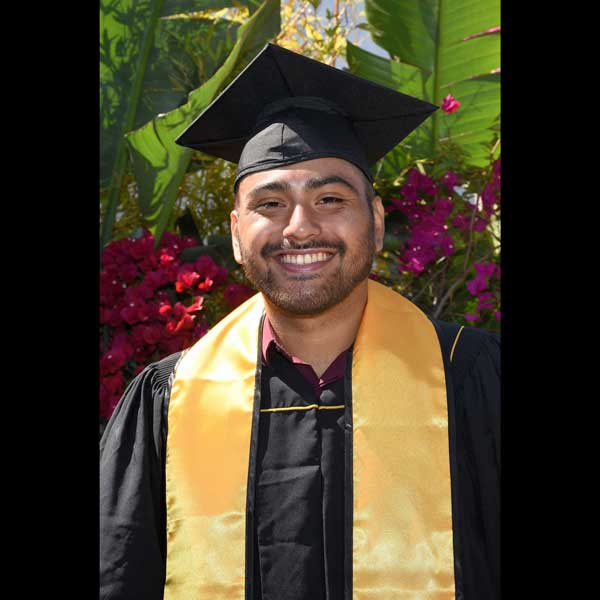 Bassoon, saxophone
California State University Long Beach: Bachelor of Music - Music Education
Biography
Antonio started his musical journey at a young age by taking private piano lessons, then he transitioned to playing alto saxophone in wind band during his elementary years. During his 8th grade year, Antonio switched to tenor saxophone and played this throughout his middle school and high school years. In addition to playing tenor saxophone in high school, Antonio also began to learn and play Bassoon his freshmen year in high school. During his high school tenure, Antonio concurrently learned and played tenor saxophone for marching season and bassoon for the concert season. Once his high school career was over, Antonio was admitted into CSULB as a music education major and he began his professional career as a bassoonist and music educator. Antonio currently plays as the 1st and 2nd chair in the Bellflower Symphony Orchestra.
---
Hometown: Madison, Wisconsin
School: California State University Long Beach - Instrumental Music Education
Years Teaching: I have been teaching music lessons since 2015.
Hobbies: Spending time with my pets, staying active, eating at new places, and learning new ideas and philosophies.
Message To You: I believe that all people deserve a solid foundation in music and are capable of learning, producing, writing, and performing music. I also believe that these musical activities will not only enrich peoples personal lives but will also help people achieve the ultimate goal of being well-rounded individuals. I hope to make music as accessible, inclusive, and fun as possible during the learning process.