Staff Bios
Carol Brownstein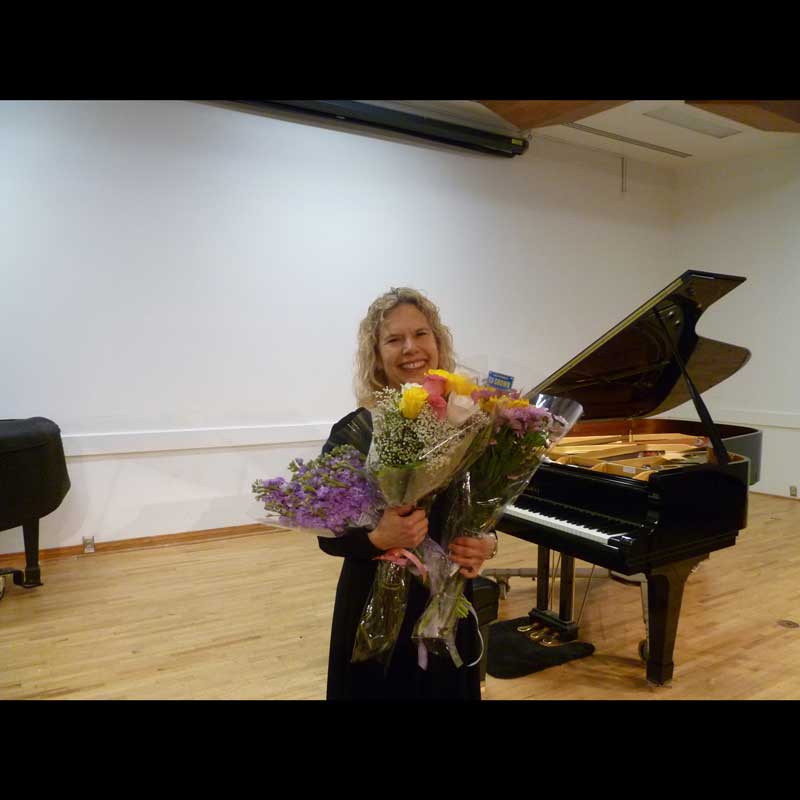 Piano
I am happy to introduce myself and join the staff at the Huntington Beach School of Music. I have been playing and studying the piano since age 7. I began teaching piano when I was in high school. I also had a career as a public school teacher and I use that experience when teaching piano. I am a born teacher and find a lot of joy in helping students improve and reach their potential.. I gear my piano lessons to the individual I am working with. Not all students are the same. I have experience working with children, young adults, and seniors, beginners to advanced pianists.
Biography
I began studying piano as a young girl and was led to Jasna Bjankini, a superb teacher at the American Conservatory of Music in Chicago. In high school I was a semi-finalist in one Chicago area contest and winner of another. My prize was a performance at the high school scholarship luncheon hosted by Major Daley. As a high school senior, I gave my first solo recital. It was lengthy and culminated in the Mendelssohn piano concerto in g accompanied by my piano teacher. At the University of Illinois, I was awarded a Stiven music scholarship. I have had the gift of studying piano with both Leonid Hambro and Dr. Stewart Gordon, two world famous teachers and pianists. What I learn for my own repertoire is passed on to my students. I was in two performing groups when I lived in Santa Barbara and I have been involved with one group here for many years.
---
Hometown: Chicago, Illinois
Musical Background: BA in piano performance. I studied at the U. of Illinois, U. of California, and California State University.I also have extensive piano pedagogy training attending conferences, such as NCKP, classes, many sponsored by the Frances Clark Center, and numerous webinars. I have completed two classes during the pandemic and have attended a number of webinars. I also have experience preparing students for Certificate of Merit, the National Guild, ABRSM, and training for the Royal Conservatory testing program. I have been a member of MTAC and MTNA. My pianistic training includes studying for many years with Leonid Hambro, principal soloist with the New York Philharmonic under Leonard Bernstein and straight man for Victor Borge, pianist/comedian. Currently, i study with Dr. Stewart Gordon, a world famous, teacher, performer and author who teaches at USC. I teach in person and also virtually.
School: University of Illionois, University of California, Cal State University
Years Teaching: 30+. I began teaching in high school. I have taught piano in Chicago, Santa Barbara, Orange County, Florida, and Israel. When I was living in Israel, I taught at the Tsemach Music Academy.
Hobbies: Jazzercise. Folk dancing. Travel. I have traveled to several European countries, England, Scotland, Peru, and Israel. I look forward to international travel again. I love animals. My dog and cat are both rescues.
Message To You: If you love music and really want to learn to play the piano, I would truly enjoy having you as a student, no matter your age or level. If there is specific music you want to study, I will try to make that happen. I want your music learning journey to be as rewarding as possible.