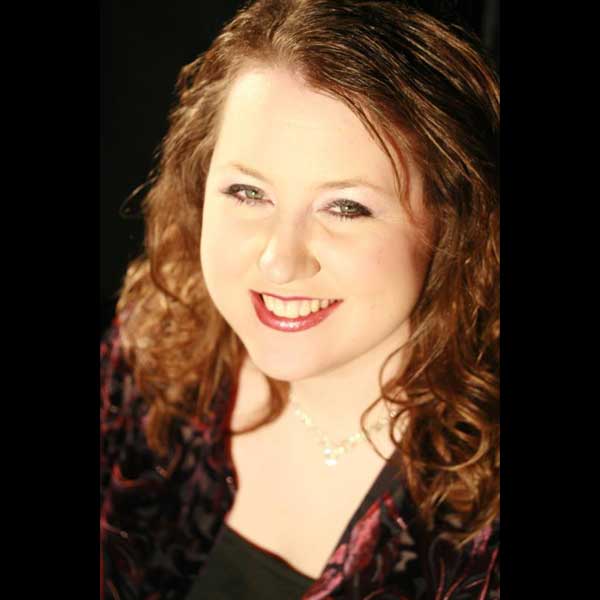 Sally Bates
Voice, Piano, Ukulele
I am a passionate, dedicated, caring, fun, encouraging and inspiring teacher!
Georgia State University, M.M. in Vocal Performance
University of Wisconsin-Whitewater, B.M. in Vocal Performance
California State University Master's in Choral Conducting (graduating 2019)
University of California Santa Barbara, Doctoral studies in Vocal Performance
20 years of piano study
Biography
Sally Rose Bates, mezzo-soprano, earned a Masters Degree in Vocal Performance from Georgia State University with a full scholarship and stipend to attend. She earned her Undergraduate Degree in Vocal Performance from the University of Wisconsin-Whitewater also with a scholarship to study. In addition, she has studied piano for twenty years including collegiate level studies as well as accompanying choirs and soloists. Sally has performed numerous lead vocal roles including Smeaton (Anna Bolena), The Monitor (Suor Angelica), Marcellina (Marriage of Figaro), Zita (Gianni Schicchi), Sister Miriam (The Three Hermits), Lola (Gallantry), Edith (Pirates of Penzance), and Miss Jones (How to Succeed in Business), which are just some of her most recent career highlights. Sally has been a featured soloist and performer in the La Musica Lirica Opera Festivals in Urbania and Nova Feltria, Italy during 2003-2007. She has sung at Carnegie Hall with the Atlanta Symphony Orchestra Chorus and with the Santa Barbara, Atlanta, Madison, Capital City, Peach State, Opeea by the Glass and Stoughton Opera Companies. In 2010 Sally won the prestigious NATS 1st place award in the Advanced Adult Women category and was a Finalist in the Pro-Mozart competition. In 2011 she was a Finalist in the world-renowned American's Traditions Competition. Most recently Sally was selected from National auditions for the OperaWorks Winter Intensive program. She was a Semi Finalist in the Marilyn Horne young artist summer vocal program and performed in a masterclass with the famous and well esteemed, Renee Fleming. Sally has also done music ministry work through her TV tapings for Channel 6 at AIB Studios with Hal Brady Ministries and she also appeared on the Lifetime TV show Kim of Queens where she was featured teaching an opera lesson. Sally was the alto staff singer and soloist with Santa Barbara Choral Society as well as the Choir and Handbell Director of Music Ministries at the First United Methodist Church of Ventura. She is also the TK-8th grade music teacher and plays for weekly Mass at the San Buenaventura Mission.

In addition to performing, Sally has been teaching for roughly 15 years. She actually began coaching/teaching as well as accompanying her choir as early as when she was in high school. Sally has taught K-4th grade general music and was the Chorale Director at the Wood Acres Private School for three years. She also taught preschool music classes and led performances at the Dunwoody Baptist Preschool. Sally is considered a voice specialist in the field. She teaches private voice, piano and theory lessons for for all ages, styles and levels of students. Her specialty is primarily in working with students who want to learn Classical, Broadway, Popular or Jazz styles. She is also available as a vocal coach for studio sessions or for vocal masterclass bookings. Sally has prepared students for events such as Allstate Chorus, GMEA competitions/events, Govrnor Honor's Chorus, Spivey Hall Children's Choir auditions, Atlanta Opera H.S. Summer Institute program auditions, Atlanta Parent Magazine competition, ABRSM Theory and Practical Exams as well as college and other professional/artist level auditions just to name a few! Sally or "Ms. Sally" specializes with tailoring each lesson to the individual needs/goals of that specific student to help them achieve great success. Many of her students have gone on to study music in college or launched performance careers.
---
Hometown: Cambridge, WI
Musical Background: I've been a musical geek as long as I can remember!
School: Georgia State University, M.M. in Vocal Performance
University of Wisconsin-Whitewater, B.M. in Vocal Performance
California State University Master's in Choral Conducting (graduating 2019)
University of California Santa Barbara, Doctoral studies in Vocal Performance
20 years of piano study
Years Teaching: 15
Hobbies: ZUMBA!!! Feeding the homeless, giving to charities, taking long walks in nature and beach bliss!
Message To You: If you are ready to reach new heights in your voice or piano studies I am your gal!